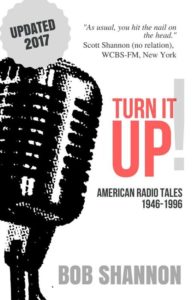 Bob Shannon wrote a great book about radio a few years ago called "Turn it Up: American Radio Tales 1946-1996"
We are proud to announce that he has updated that book and brought it to Eckhartz Press. We will be releasing it via e-book on August 16th.
For a little tease of what Bob writes about, take a look at this video interview...