Musings, observations, and written works from the publisher of Eckhartz Press, the media critic for the Illinois Entertainer, co-host of Minutia Men, Minutia Men Celebrity Interview and Free Kicks, and the author of "Back in the D.D.R", "EveryCubEver", "The Living Wills", "$everance," "Father Knows Nothing," "The Radio Producer's Handbook," "Records Truly Is My Middle Name", and "Gruen Weiss Vor".
Monday, September 18, 2023
Saturday, September 16, 2023
Available for Pre-Order Now! The Loop Files
Posted on
Our most anticipated book of the year is available for pre-order now! It won't ship until November, but you can be the first in line to get it in your hands. CLICK HERE TO PRE-ORDER NOW!
For that period of time when all the stars aligned, when rock and roll and comedy and radio were all simultaneously kings (1977-1998), when the 1927 Yankees of Radio all gathered in the same hallway at the same time, the Loop created something that will never be forgotten.
Author Rick Kaempfer has gathered all the people who worked there to tell the story of that great radio station, in their own words. Among the people quoted in the book…Lee Abrams, Sparky Anderson, Vince Argento, Robin Baumgarten, Doug Bensing, Dave Benson, Jay Blackburn, Matt Bisbee, Danny Bonaduce, Jonathon Brandmeier, Jessie Bullett, Chet Coppock, Bob Coburn, Steve Cochran, Phil Collins, Alan Cox, Steve Dahl, Sky Daniels, Jimmy de Castro, Scott Dirks, Lise Dominique, Tony Fitzpatrick, Cindy Gatziolis, Mark Giangreco, Terry Gibson, Arsenio Hall, Patti Haze, Bob Heymann, Bill Holub, Jeff Hoover, Tom Hoyt, Dorothy Humphrey, Rick Kaempfer, Leslie Keiling, Artie Kennedy, Buzz Kilman, Rick Kogan, John Landecker, Jack Landreth, Stan Lawrence, Bill Leff, Carla Leonardo, Dave Logan, Spike Manton, Kevin Matthews, Scott May, Jimmy Mac McInerney, Dan McNeil, Garry Meier, Mitch Michaels, Walter Michka, Jim Modelski, Pugs Moran, Graham Nash, Paul Natkin, Tom O'Toole, Jimmy Page, David Perlmutter, Reed Pence, Jim Peterik, John Platt, Mitch Rosen, Tim Sabean, Neil Sant, Roman Sawczak, Eddie Schwartz, Jeff Schwartz, Steve Seaver, Seka, Tom Serritella, Lorelei Shark, Jack Silver, Marc Silverman, Bob Sirott, Bobby Skafish, Wendy Snyder, Greg Solk, Ringo Starr, Cheryl Raye Stout, Bob Stroud, Brendan Sullivan, John Swany Swanson, Chuck Swirsky, Harry Teinowitz, Tom Thayer, Ed Tyll, Mike Veeck, Kathy Voltmer, Larry Wert, Oprah Winfrey, Jim Wiser, Laura Witek, and Bruce Wolf.
Great stories about a truly great radio station.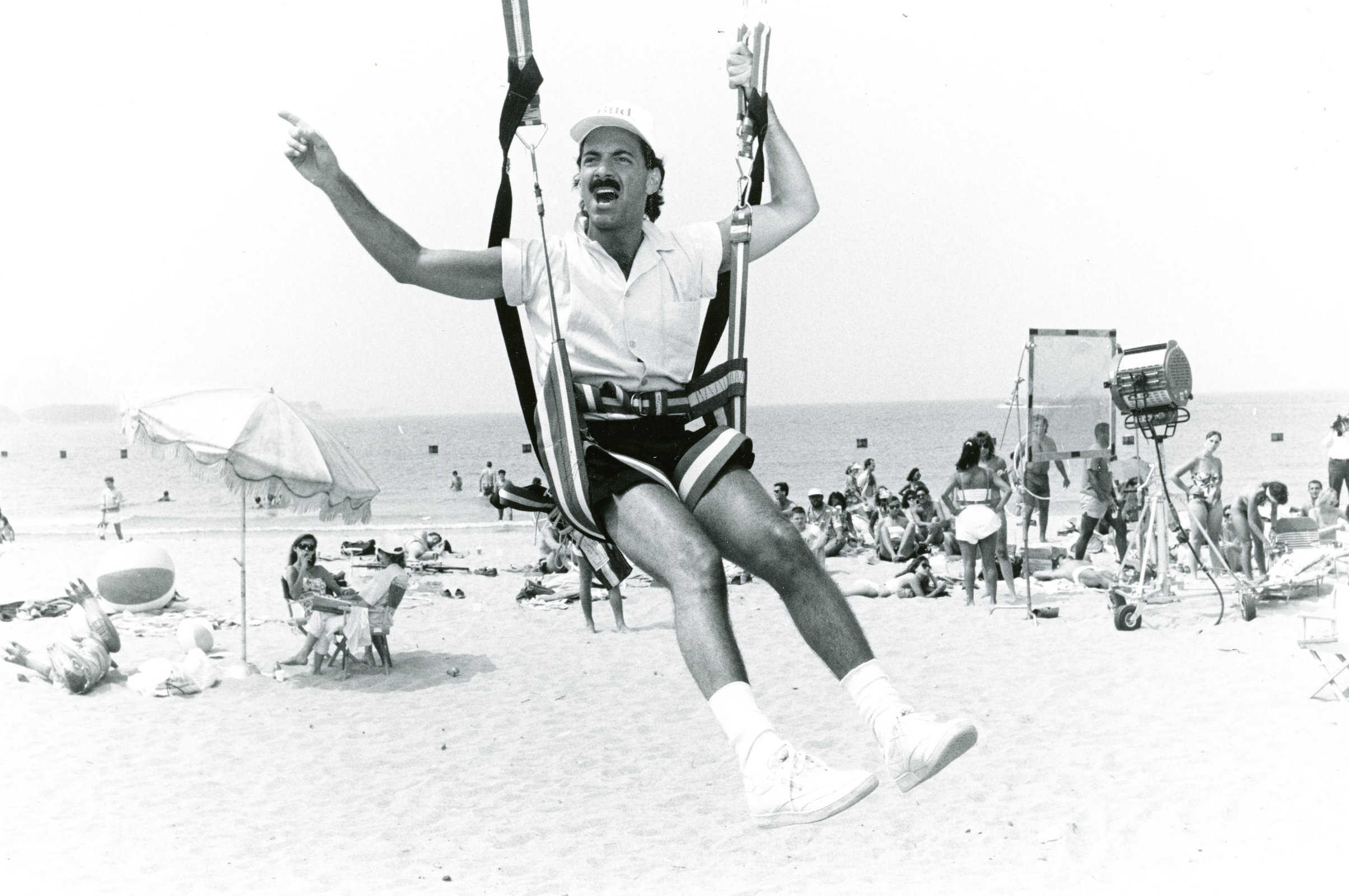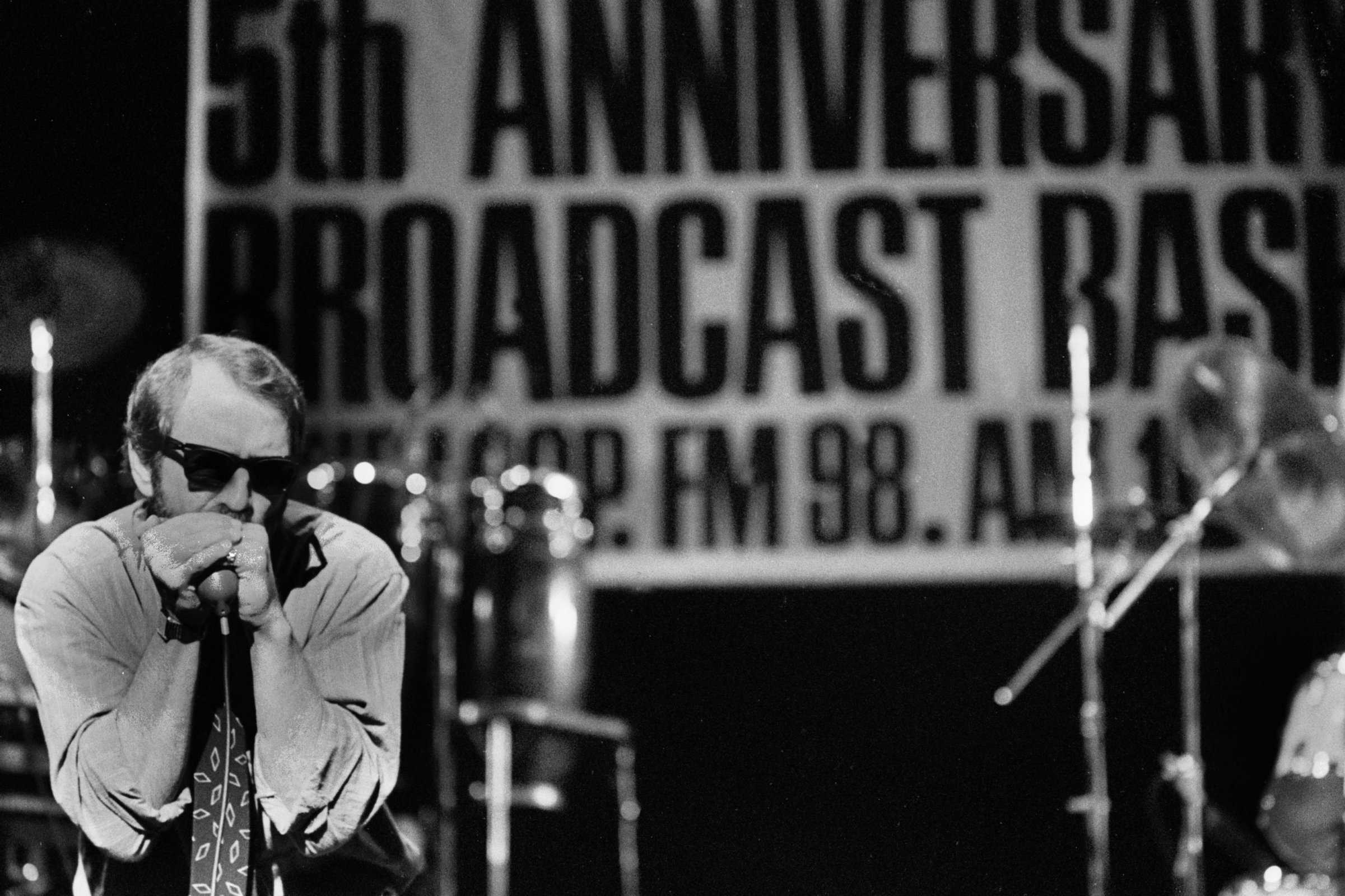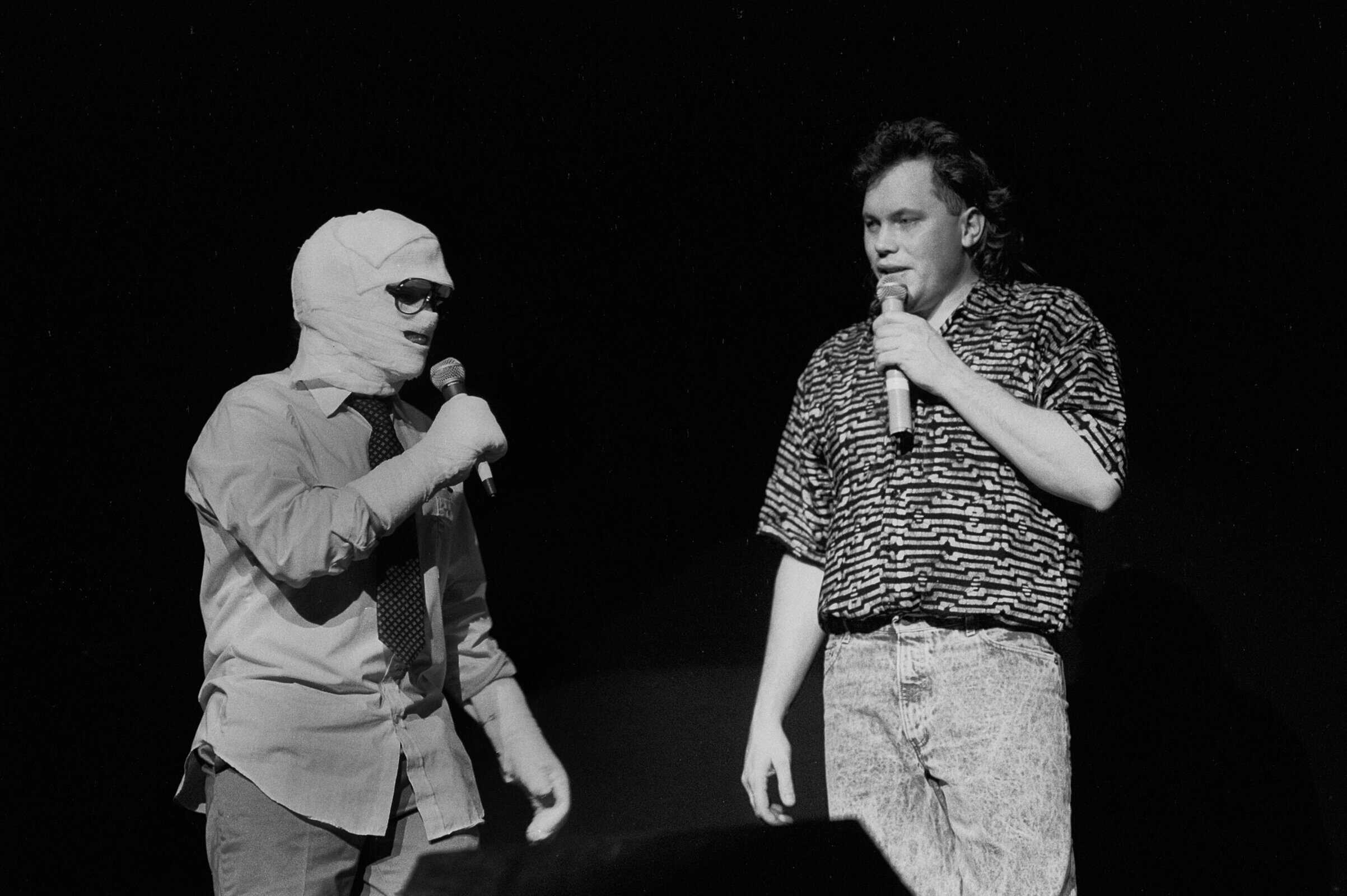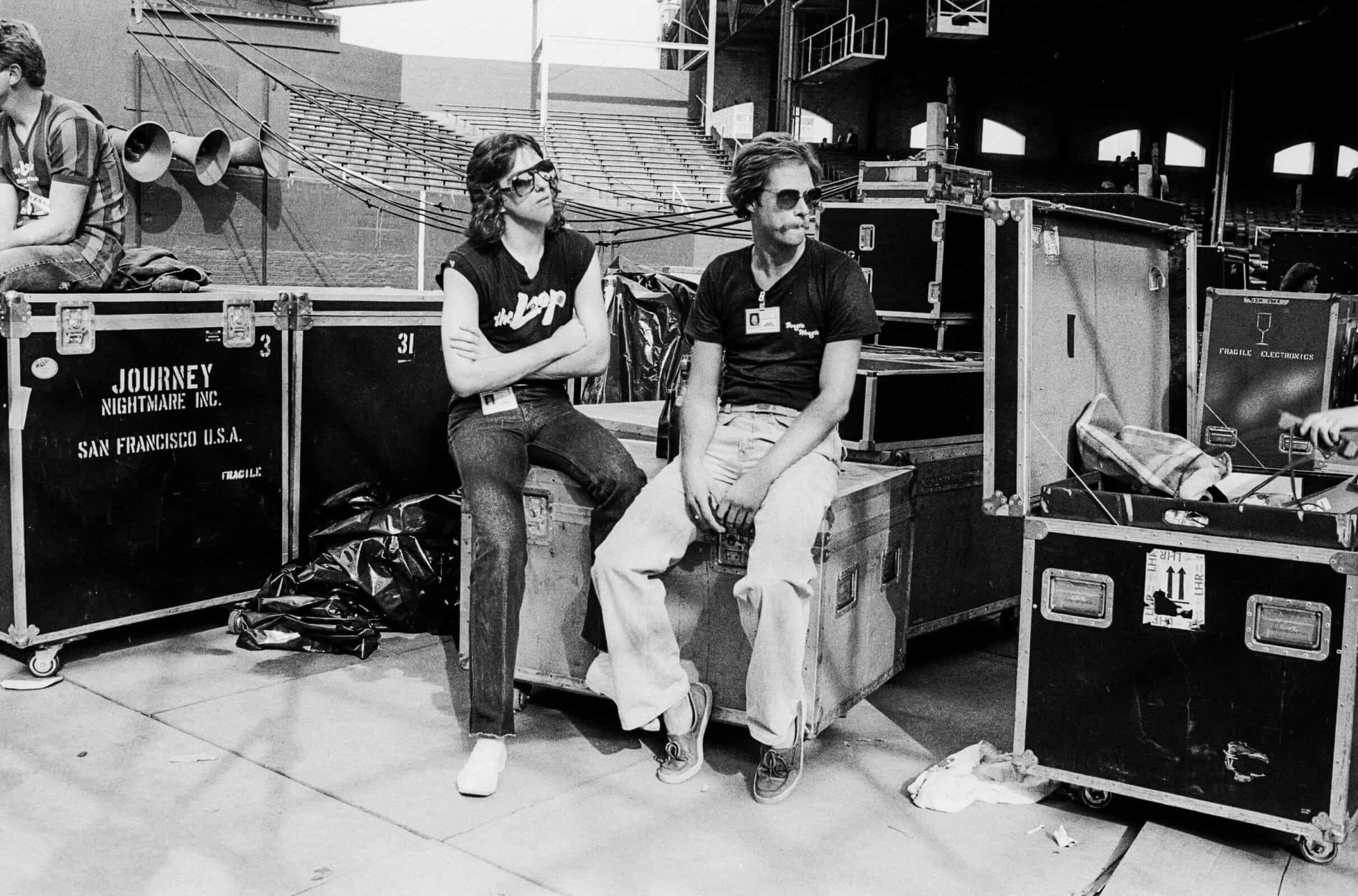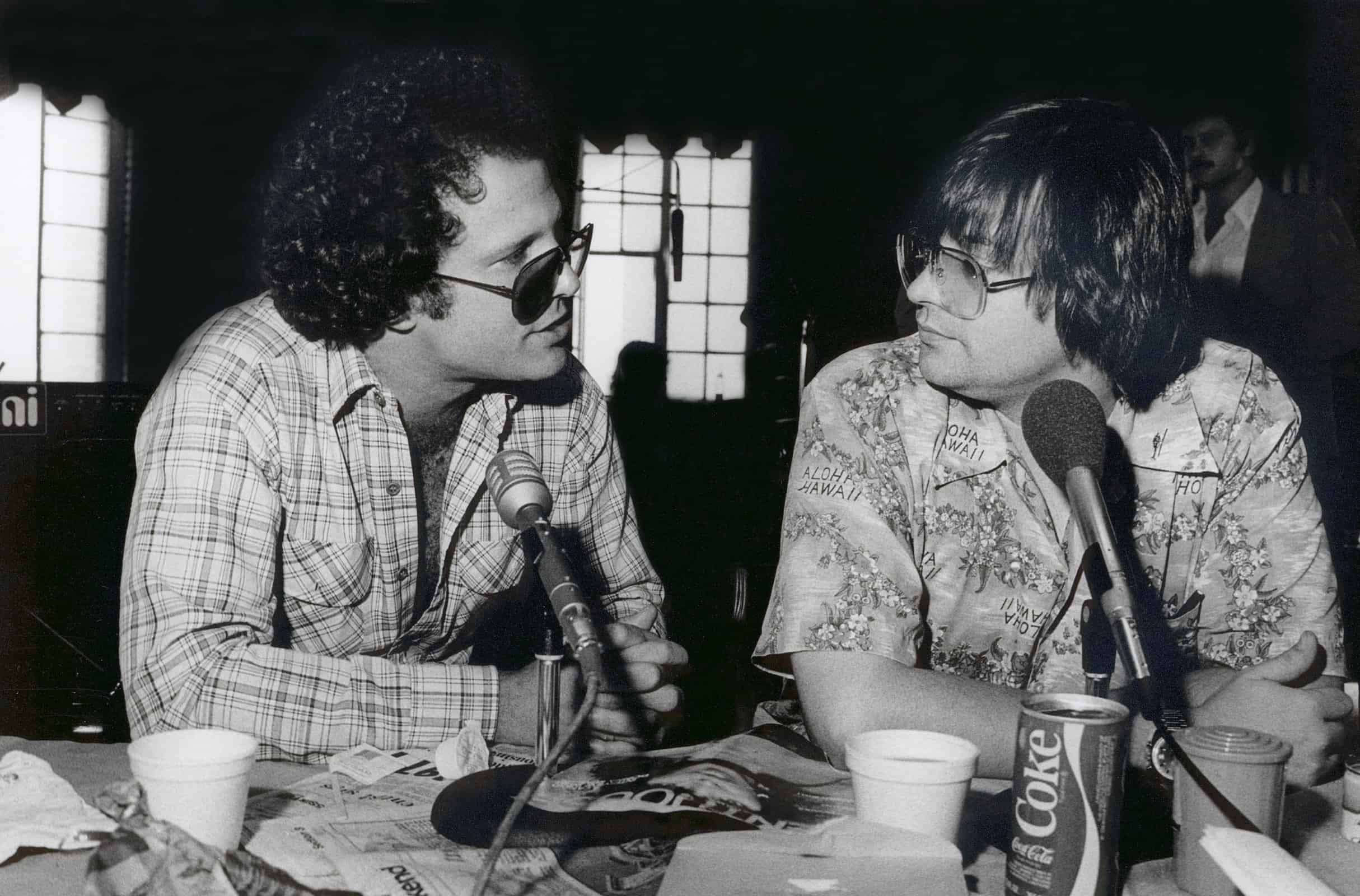 Posted by

Rick Kaempfer
at 3:43 PM


Labels: AM 1000, Bob Stroud, Bobby Skafish, Chet Coppock, Danny Bonaduce, FM 97.9, FM 98, Johnny B, Jonathon Brandmeier, Kevin Matthews, Mitch Michaels, Sky Daniels, Steve & Garry, Steve Dahl, The Loop, WLUP-AM, WLUP-FM
Friday, September 15, 2023
MEDIA NOTEBOOK
A curation of news items about the media from this past week, with a particular emphasis on Chicago
(By Rick Kaempfer)
This is my last column for a while. I won't be posting a new Media Notebook for a few weeks because I'll be out of the country. Media Notebook will return in early October.
Radio/Podcasts
*The Loop Files
=I turned in my book this week, The Loop Files: An Oral History of the Most Outrageous Radio Station Ever. It's the story of WLUP, the Loop (AM/FM) from 1977-1998, told by the people who were there. I conducted over 150 interviews and accumulated over 200 great photographs. Everyone is in here: Jonathon Brandmeier, Steve & Garry, Kevin Matthews, Mitch Michaels, Sky Daniels, Larry Wert, Chet Coppock, Buzz Kilman, Patti Haze, Bobby Skafish, Bob Stroud, Danny Bonaduce, and well, everyone else too. It's going to be fantastic. We'll be putting it up on our website (eckhartzpress.com) for pre-order beginning this weekend, to coincide with the Loop's induction into the Illinois Rock and Roll Hall of Fame this weekend. (I will also be there at the induction ceremony). Stay tuned for more information about a Loop movie premiere coming soon (more details to follow), and for info on the official launch party for the book. I'm going to be very busy over the next few months.
*Greg Solk's New Role
=Good to see Robert Feder chime in on this news…
=To answer your next question, yes of course, Greg is in The Loop Files.
*Eric Ferguson's Condo
=For a mere $2.95 million, you can own Eric Ferguson's Tribune Tower condo. Read more about that, appropriately, in the Tribune.
*John Howell
=Last week I reported the John Howell news, that he was let go by WLS Radio. Axios followed up this week and Howell told them this… "They told me that they intend to be the most conservative radio station in America…I just didn't fit the bill anymore."
*Ray Stevens Gets Gig in Kansas City
=Howell's former on-air partner, Ramblin' Ray Stevens, has agreed to become the midday man at KCMO in Kansas City.
*Bob Boilen Leaving NPR
=He worked there for 35 years, directed All Things Considered and created All Songs Considered and the Tiny Desk Concert series. His reason: "It's time to find new challenges."
*In Defense of Live, Local Content
=I know it was 25 years ago, but still…
*Bill Davis Named VP/Sales for iHeart Chicago
=Davis previously was the national sales manager at iHeart but comes back to the cluster after leading sales at Univision.
*Podcast Corner
=Would the words "German Comedian" make you check out a new podcast? It's good enough for me. The title of the podcast is Flula Makes Five.
=Here's another one that will go on my playlist, The Anfield Wrap. It's a podcast about Liverpool football. (Am I really the only soccer fan in the media?)
Media Birthdays/Milestones
*Sept 10--Marc Silverman birthday
=I last interviewed ESPN's afternoon man in 2020.
*Sept 10--Chris Jones birthday
=Jones is the Chicago Tribune's theater critic.
*Sept 10--Irma Romano birthday
=She was known as Irma Blanco when she was on Mancow's show.
*September 11—Bruce Wolf birthday
I interviewed Bruce for Illinois Entertainer back in 2014.
*September 11--Maura Myles birthday
I chatted with Maura back in 2009 for Chicago Radio Spotlight.
*September 11—Phil Rogers birthday
=The Channel 5 investigative reporter retired earlier this year.
*September 12, 1993
=Steve & Garry broke up 30 years ago this week. That story, of course, will be part of my upcoming Loop book. Eric Zorn also analyzed it in this week's Picayune Sentinel.
*September 12—Janda Lane birthday
The Drive's Janda Lane was my featured interview in last summer's June issue of Illinois Entertainer.
*September 13—Rick Kogan birthday
It's always a pleasure speaking to Mr. Chicago. I last interviewed him for Illinois Entertainer in 2019.
*September 13, 1814
=Francis Scott key writes the poem "The Star Spangled Banner" during a battle. It becomes our national anthem. (Note to Senator Tommy Tuberville who mocked "woke" sailors for reciting poems this week)
September 14—Dick Biondi birthday
=He passed away in July. This would have been his 91st birthday. Still can't believe he's gone. I worked with Dick for ten years at WJMK.
*September 14—Brian "Whip" Paruch birthday
I interviewed the WTMX morning show team member during the pandemic in 2020. None of the news about Eric had broken yet.
*September 14—John Dempsey birthday
I got a chance to speak with the former WLS Newsman for Illinois Entertainer in 2015.
*September 17—Bobby Skafish birthday
Bobby was my very first interview for Illinois Entertainer back in 2013. He later authored a book for my publishing company Eckhartz Press called We Have Company.
*September 17—Matt Spiegel birthday
Spiegel got the Chicago Radio Spotlight treatment back in 2010.
*September 17—Randy Merkin birthday
The former ESPN producer published Behind The Glass for Eckhartz Press in 2021.
*September 17/Peter Bowen birthday
=Long-time Chicago radio executive (CBS, Cumulus, Entercom, iHeart)
*September 17/Chuck Quinzio birthday
=Recently retired WFLD photographer, and author of the Eckhartz Press book Life Behind the Camera
TV/Streaming
*Chicago Tonight Makes More Programming Cuts
=Starting next month, Chicago Tonight is cutting back to two days a week (Monday and Tuesday). Carol Marin calls this "a serious civic mistake." Axios Chicago has more information.
Corey McPherrin's Retirement Party
=You'll find pictures all over social media. This one's my favorite. Snapped by Marianne Murciano.
*Strike Update
=It's been over 130 days for the writer's strike. A near-term resolution doesn't sound promising when you read articles like this.
=Or this: NBC suspends deals with Lorne Michaels and The Rock.
=It's almost 60 days since SAG/AFTRA went on strike in support of the writers. Fran Drescher was re-elected president of SAG over the weekend. So, at least that looks like an important show of continuing support.
=On the other hand, Drew Barrymore is returning to her show. She will either use non-union writers, or union writers who are turning their backs on the union. Expect some major picketing there. The same is true with Bill Maher, who announced he is returning to Real Time without writers.
*Byron Allen Makes Pitch to Buy ABC
=Yes, that Byron Allen, the comedian. He's a very successful businessman and according to Reuters, has made an offer to buy ABC from Disney. Among the other interested parties...Nextstar. More details here.
*The Power of Football
=Remember that rift between Disney & Charter that would have resulted in most of New York missing the MNF game this week? They settled it just in time for most of New York to see Aaron Rogers get injured on the fourth play.
=This story had an even funnier outcome in Milwaukee. I'll let this Milwaukee TV reporter explain what happened…
So, uh, we were live on the air at Jack's when the Jets won, and everyone realized they weren't drinking for free after all pic.twitter.com/VCZJNGBaym

— A.J. Bayatpour (@AJBayatpour) September 12, 2023
*It Only Seems Like All-Streaming Shows are Being Canceled
=This New York Times piece reminds everyone that shows getting canceled was even worse in the old network television model.
*Chuck Todd Signs Off
=Tom Jones of Poynter is one of the few media critics who is a fan of Chuck Todd. He offers a very nice take on Todd's departure. His replacement Kristin Welker will interview Donald Trump on her first show.

*Cable News Corner
=Fox News is being sued again over election lies. This time it's from big shareholders of company stock, because of the nearly billion-dollar payout to Dominion and the upcoming expected payout to Smartmatic.
*VMA Ratings Way Up
=The Video Music Awards were on Wednesday night and their ratings were up 37% over last year. I suspect it may have something to do with a certain young singer named Taylor Swift.
*Coming Soon: Talking Heads
Digital/Print
*Greg Hinz Steps Back
=Hinz has been covering politics in Chicago for 50 years, including the last 27 years at Crain's Chicago. He announced this week that he will be stepping away from the day-to-day newsroom coverage. He'll still do a monthly column and occasional special projects.
*Alby Gallun Leaves Crain's
=After 23 years at Crain's as their commercial real estate reporter, Alby Gallun has moved on to a new venture. He is now the managing director at 20/20 Foresight Executive Search. He made that move in August.
*How big is Taylor Swift?
=USA Today is looking for a "Taylor Swift Reporter," someone who will focus exclusively on Taylor Swift and her fans.
Social Media
*A book about Musk
=Walter Isaacson shadowed him for two years before he wrote this already controversial book.
*Twitter Appears to be Throttling New York Times
=That's the accusation here (with some data to back it up) from Semafor's media writer Max Tani.
*Twitter Sues California
=Mr. Free Speech Absolutist sues California because of their social media transparency law. Isn't that the reason he supposedly bought Twitter in the first place, because he didn't think it was being transparent?
*Threads is Blocking the word "Covid" in Searches
=I thought this paragraph in the Washington Post article about this says it all: Meta acknowledged in a statement to The Washington Post that Threads is intentionally blocking the search terms and said that other terms are being blocked, but the company declined to provide a list of them. A search by The Post discovered that the words "sex," "nude," "gore," "porn," "coronavirus," "vaccines" and "vaccination" are also among blocked words.
As I mentioned, I won't be posting a new column over the next few weeks, which means I need to recognize the rest of the September birthdays here…
*September 19—Ryan Arnold, Mike Tomano
*September 20—Ed Curran, Jill Egan
*September 21—Janet Dahl, Bill Kurtis
*September 22—Captain Whammo, Cisco Cotto, Mike Caplan
*September 23—Marty Lennartz
*September 25—Kerri Kendall, Paul Meincke
*September 26—Johnny Morris, Don Nelson, Phil Ponce
*September 27—Neal Sabin, Doug James, Guy Bauer, Mike Parker
*September 29—Cindy Morgan, Diann Burns
*September 30—Pat Cassidy, Java Joel Murphy, Amy Landecker, Carol Harmon, and Art Vuolo.
As always, if you have any media story you'd like to share or think that I might be interested in sharing, drop me a line at rick@eckhartzpress.com or amishrick@yahoo.com. If you're in Chicago media and wondering why I didn't mention your birthday, it's probably because I don't know it. Drop me a line and let me know and I'll put you on my calendar.
If you're interested in some of my other projects...
Minutia Men Podcast: Sweet Home Chicago
Minutia Men Celebrity Interview Podcast: The Sultan of Slowjamistan
Free Kicks with Adam & Rick: Premier League Predictions
The Fifth Edition (2023) of EveryCubEver is out now! Buy your copy today
The Fifth Edition (2023) of EveryCubEver is also on amazon. Buy your copy today.
My latest novel: Back in the D.D.R
Windy City Reviews Back in the D.D.R.
Podcast Interview about Back in the D.D.R: Military Family Museum Podcast
Posted by

Rick Kaempfer
at 9:30 AM


Labels: Bob Stroud, Bobby Skafish, Buzz Kilman, Chet Coppock, Danny Bonaduce, Greg Solk, John Howell, Jonathon Brandmeier, Kevin Matthews, Larry Wert, Mitch Michaels, Patti Haze, Ray Stevens, Sky Daniels, Steve & Garry